Here's how to combine travel and a Galveston History Lesson for Homeschoolers.
Whether you homeschool or traditionally school your children, parents look for opportunities to create hands-on learning opportunities for their students. We recently found learning experiences during a family vacation to Galveston and were able to combine learning and travel for every member of our family. A Galveston history lesson for homeschoolers is very valuable for kids to know. Jennifer shows us how to combine travel and learning at the same time.
This post was a part of a sponsored trip to Galveston, Texas. The partnership included lodging, food & beverage, and compensation for the event. The opinions reflected are honest and unbiased based upon the individual blogger's experience.
How To Conduct A Galveston History Lesson for Homeschoolers
Galveston's History and Heritage
Learning Objectives:
Galveston worked with a Katy ISD teacher to develop a Texas History Curriculum suitable for homeschoolers or parents and kids who want to add history into their travel.
Understandings:
Students will understand that:
With time, all things change. Over time, people's needs, wants, desires, and interests evolved to what you see today. This change will continue as time goes by.

It is important to learn from the mistakes and successes of those that lived in the past. Their courageous efforts can live on to inspire great change and improvements today.

We can learn from the major events that have shaped locations over time.

It takes intentional efforts to preserve the past for future generations to experience.
Essential Questions:
How can one individual's experience reflect the struggles of an entire city?

Why do we study and examine our past, present, and future?

How can catastrophe lead to positive change across varying levels of society?

How does the study of history help us realize that ideas and actions of individuals and groups have consequences (negative and positive)?
Immigration and Galveston's History As A Port City
Galveston was one of the largest immigration ports in the past.  At the Texas Seaport Museum and Tall Ship Elissa, students can learn about people's challenges in trying to immigrate to the United States.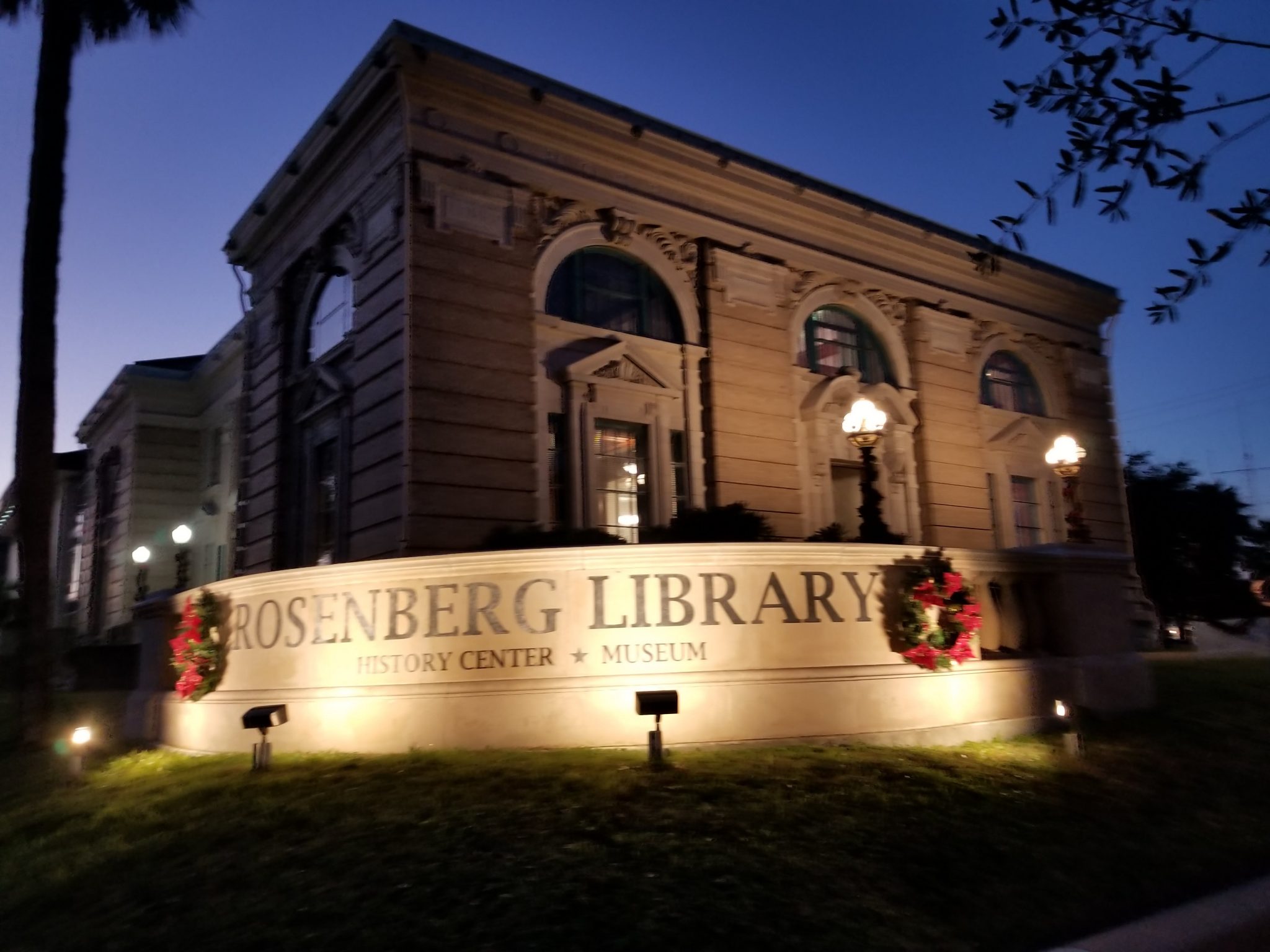 The Rosenberg Library
Galveston is no stranger to hurricanes, but the Great Storm of 1900 was one of the worst on record. The Rosenberg Library features an archive containing artifacts from the Great Storm of 1900.
The Bryan Museum
The Bryan Museum in Galveston was originally a home for orphans in Galveston, hosting many children who lost families in the Great Storm of 1900. The crawl space under the stairs in the basement of the Bryan Museum was a place where the orphans would play.  Students can learn about the Great Storm of 1900 from a child's perspective at the Bryan Museum.
Offshore Drilling
The Ocean Star Offshore Energy Center and Museum is a great way to incorporate Science TEKS.
Students can learn about products made from oil and gas and about the elements and compounds that make up oil and gas at the Ocean Star Museum.
Students can also learn about careers in petroleum engineering.
Assessments:
1. Reflection essay about the history and heritage of Galveston:
The essay must include the following components:
Illustration

Photograph of you at a historical site in Galveston

Your personal experiences while visiting Galveston, written using your own words

An explanation of what you thought was most thought-provoking or most important while learning about Galveston's history

Use proper grammar and spelling
2. Small Group Discussion:
Discuss the essential questions with your kids to help them remember the main points of the Galveston visit and connect their experiences to the essential questions.
3. Essential Question Reflection:
Your kids will answer the essential questions and provide evidence from their experiences to support their ideas.  Digital resources include Prezi, Show Me, Explain Everything, GarageBand, iMovie, Pic Collage, Glogster, Google Docs, Google Presentations, Google Maps, and Google Drawings.
Editor's Note: The Online Assessment is no longer available.