South Padre Island has so much to offer any visitor who steps foot on the island, irrespective of age or the stage of life they're in. Families can plan that vacation without worrying about whether their toddler, preschooler or 6 year old will enjoy the trip, thanks to the numerous activities you can find on the 34-mile long barrier island. I promise, there are more than just a few fun things to do with young kids in South Padre Island.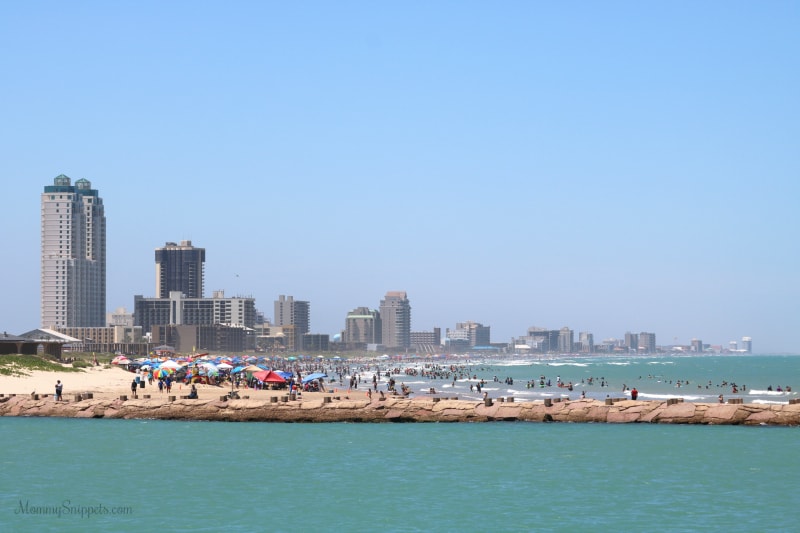 South Padre Island CVB invited my family on an expense-paid weekend at South Padre Island. All opinions, in this travel feature are my own.
Fun things to do with young kids in South Padre Island
1. Enjoy some fun in the sun, on the beach or the bay.
Travel Tip #1: Get the kids to bed early (if you're not catching the fireworks on the weekend) and wake up in time to enjoy the sunrise on the beach. The beach is practically deserted in the early parts of the morning so it will be like being on your very own private beach.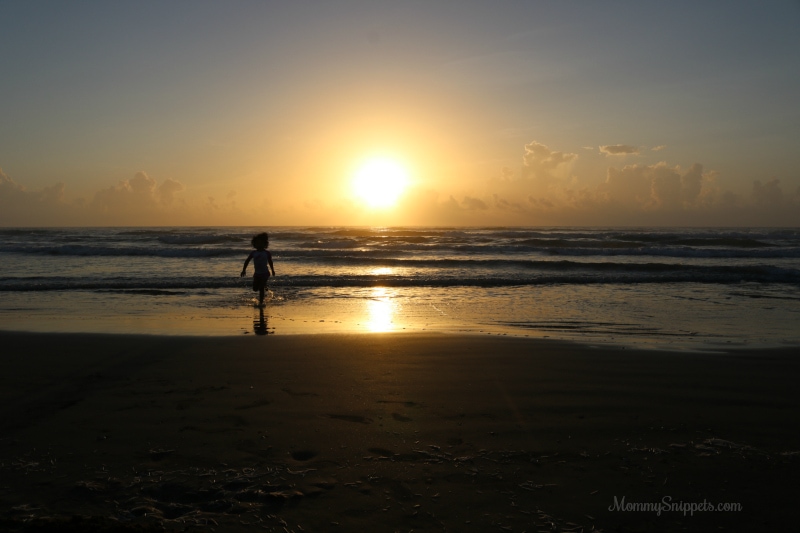 Travel Tip #2: If your little ones love collecting shells, drive to the beach access past the dunes, further north of the island, to find shells of every shape and size.
2. For non-saline water fun, hit the Schlitterbahn South Padre water park.
Schlitterbahn South Padre is great for young kids. The park has two exclusive play areas for children under 42″, one indoor and the other outdoor. While my older kids hit the "thrill" slides, my 3-year-old had her own share of fun at Pirate's Cove.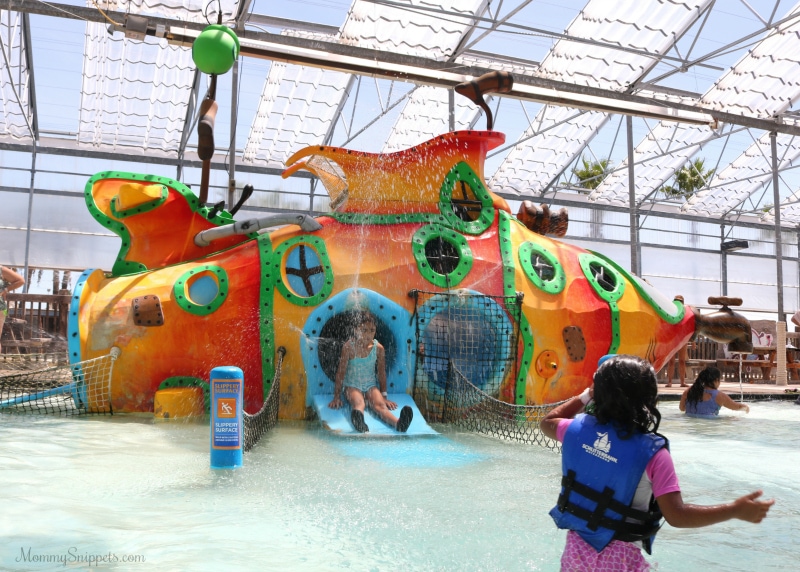 Sandcastle Cove is also young kid friendly.
For a family activity, floating down Torrent, the park's lazy river with ocean-sized waves, is fun. Young kids can tag along, as long as an adult holds onto their float and floats aside them. (Always make sure your child wears a life vest, to be safe)
Travel Tip: Leave those life vests and armbands at home. Schlitterbahn provides these as a complimentary service to their guests.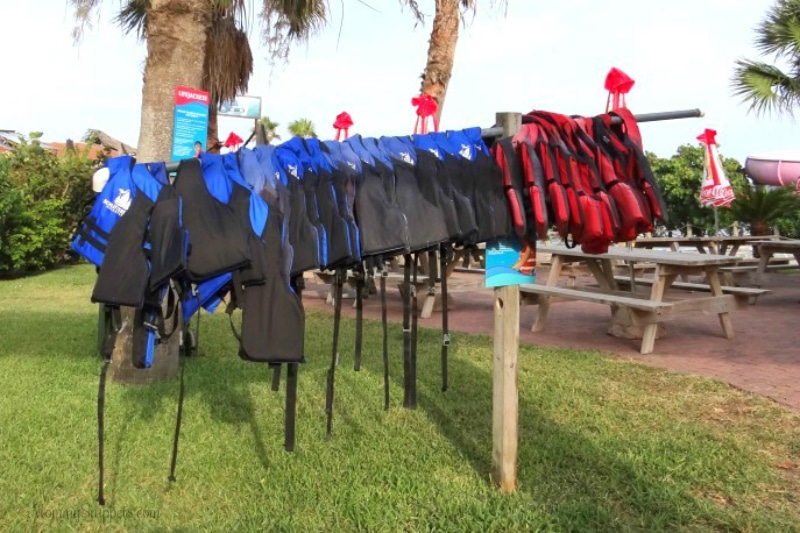 If you really want to carry something, carry a small cooler with snacks, water, juice boxes etc. These are welcomed into the park and will save you from a "hangry" toddler meltdown before lunch.
3. Buy a kite and enjoy a complimentary kite flying lesson from the pro.
South Padre Island is home to an 18-year-old kite shop, B & S Kites. Stop in and allow your little one to pick a kite. The owner, Bill Doan, is always more than willing to throw in a kite flying lesson.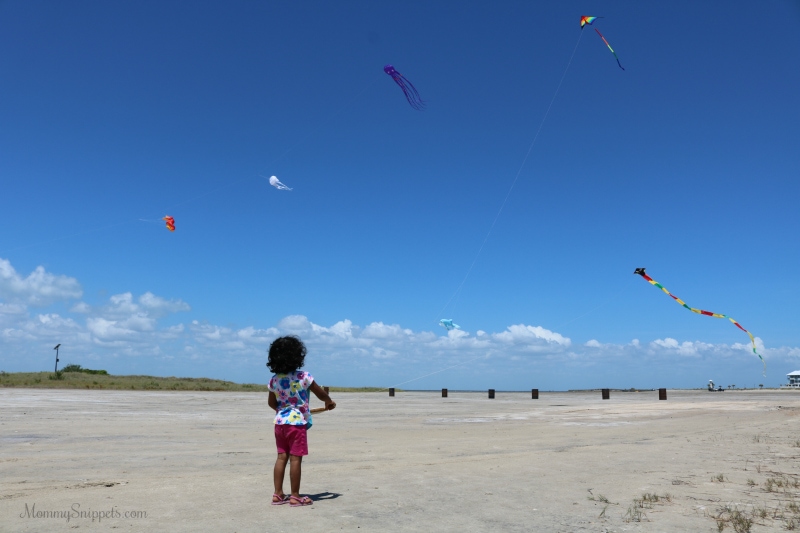 If you plan your trip to the island early on next year, try to book dates around the 1st – 3rd of February. Your family will enjoy a one of a kind Kite Fest and your child will be in awe of the various, animated kites flown during the event.
4.  Build a sandcastle
Not an old-school sandcastle with just a pail and spade but a real castle with windows, arches, stairs and more! Dennis "Sand Slave" Barrett, Lucinda "Sandy Feet" Wierenga and sculptor of America's largest outdoor sandcastle, Andy Hancock give families lessons on how to create sand sculpted masterpieces and yes, little ones learn and help from start to finish.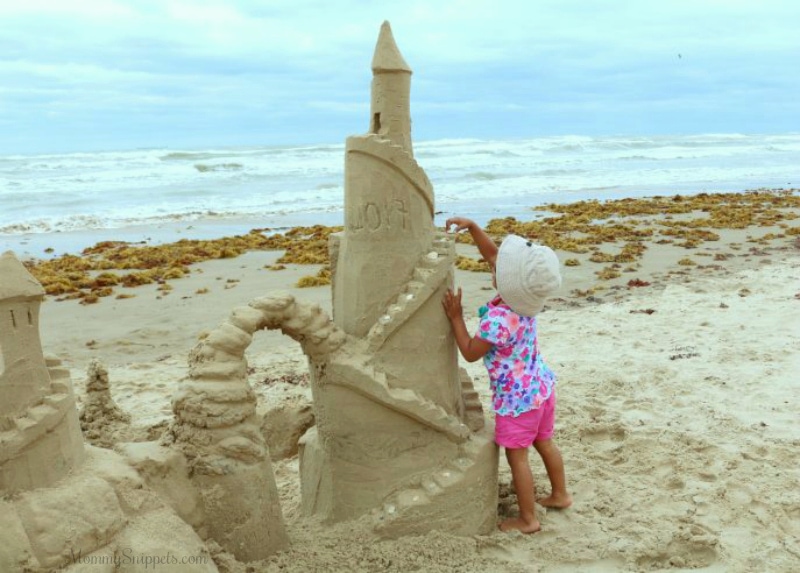 I have a few more recommendations on must-dos with your little ones.
Check back soon for part 2 of Fun things to do with young kids in South Padre Island
There's more! Here's MORE things to do with kids on South Padre Island, so keep reading!